Work Packages and Deliverables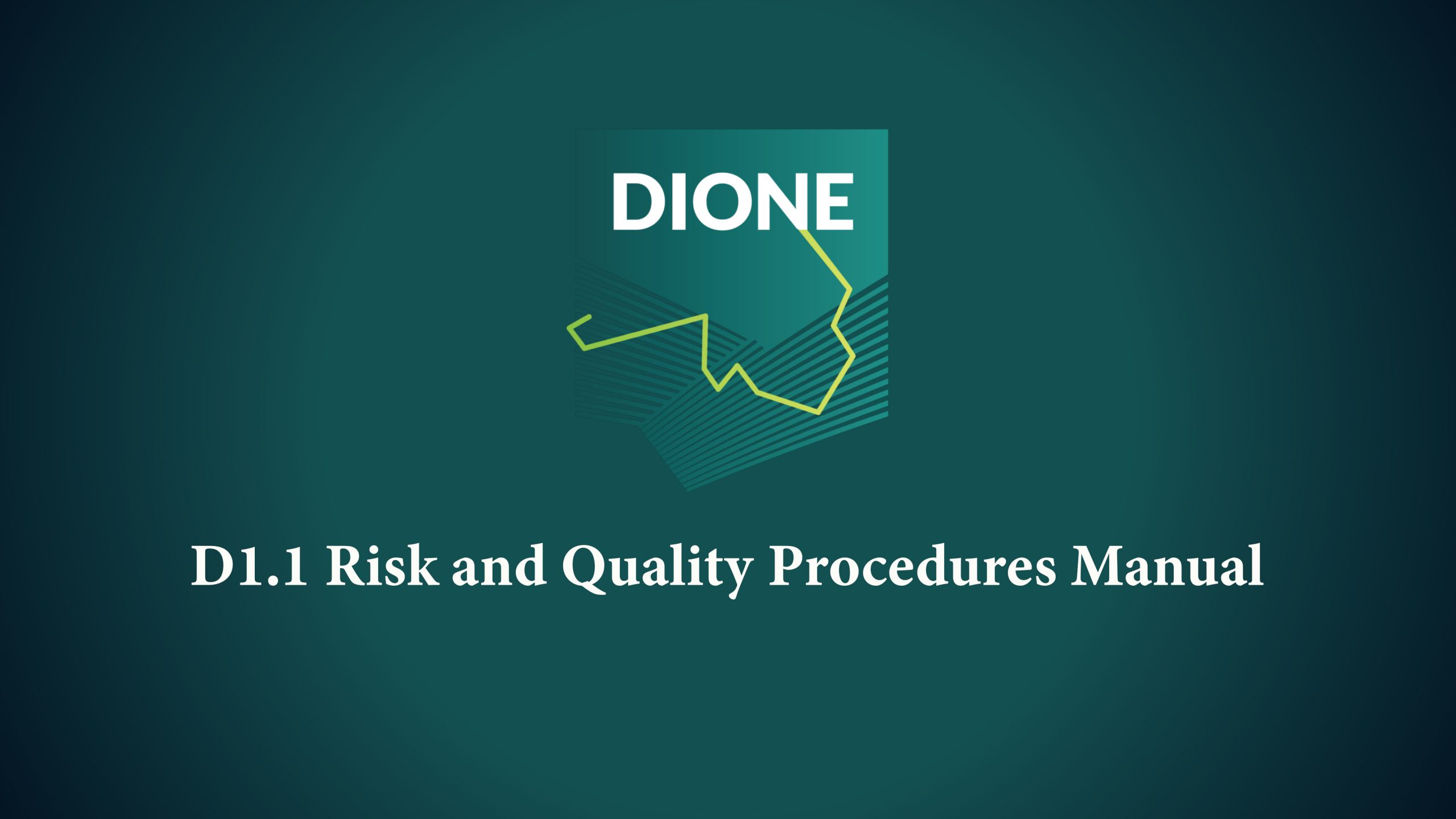 This deliverable defines the risk and quality management procedures for the DIONE project. It is presented as a manual comprising a Risk Management Plan (RMP) and a Quality Management Plan (QMP).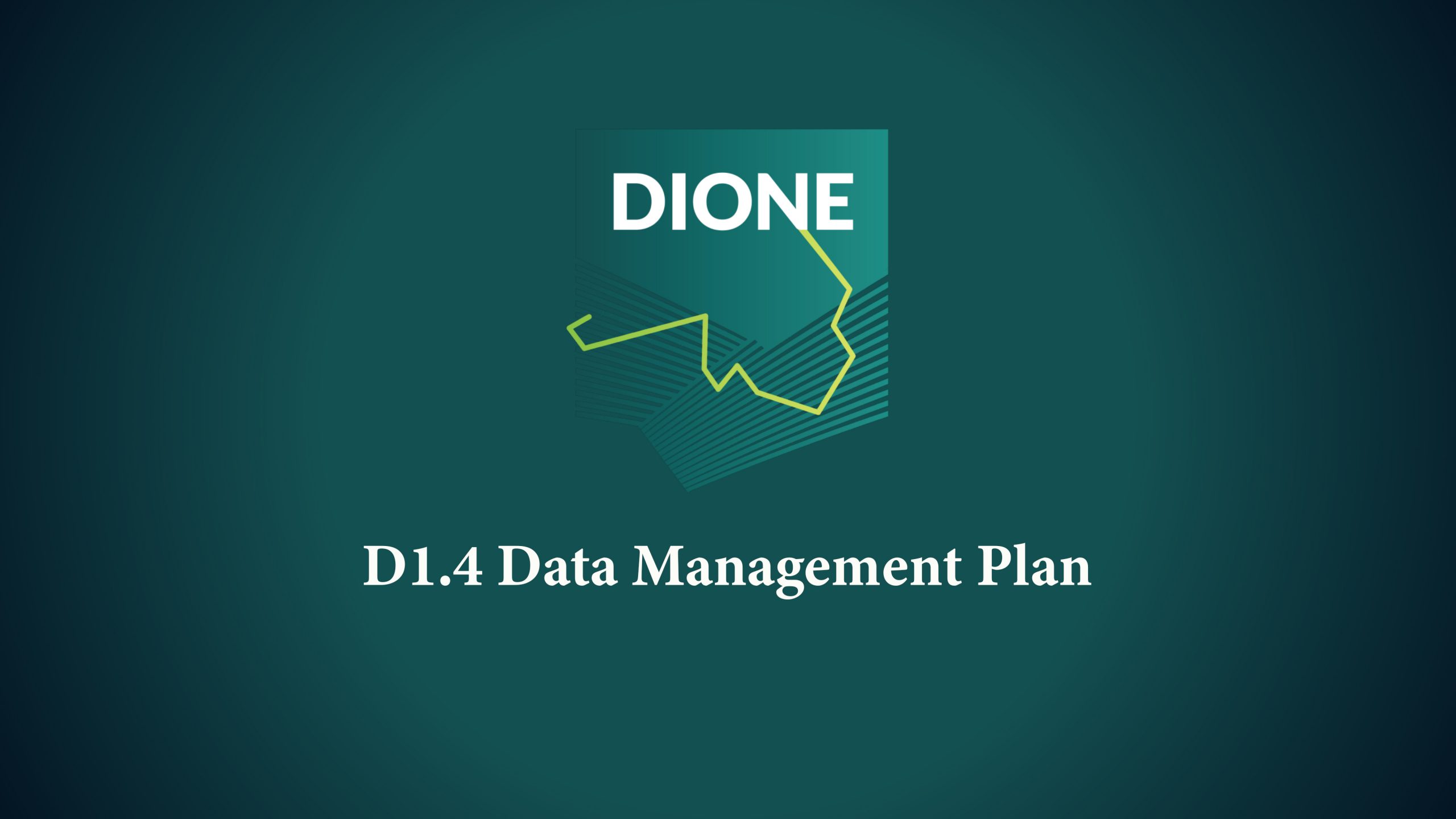 This deliverable provides the DIONE Data Management Plan, which details the data collected and generated through research and innovation activities and piloting phases, copyright, IPR and the informed consent-forms as well as information sheets handed to the participants of all project participatory activities.
---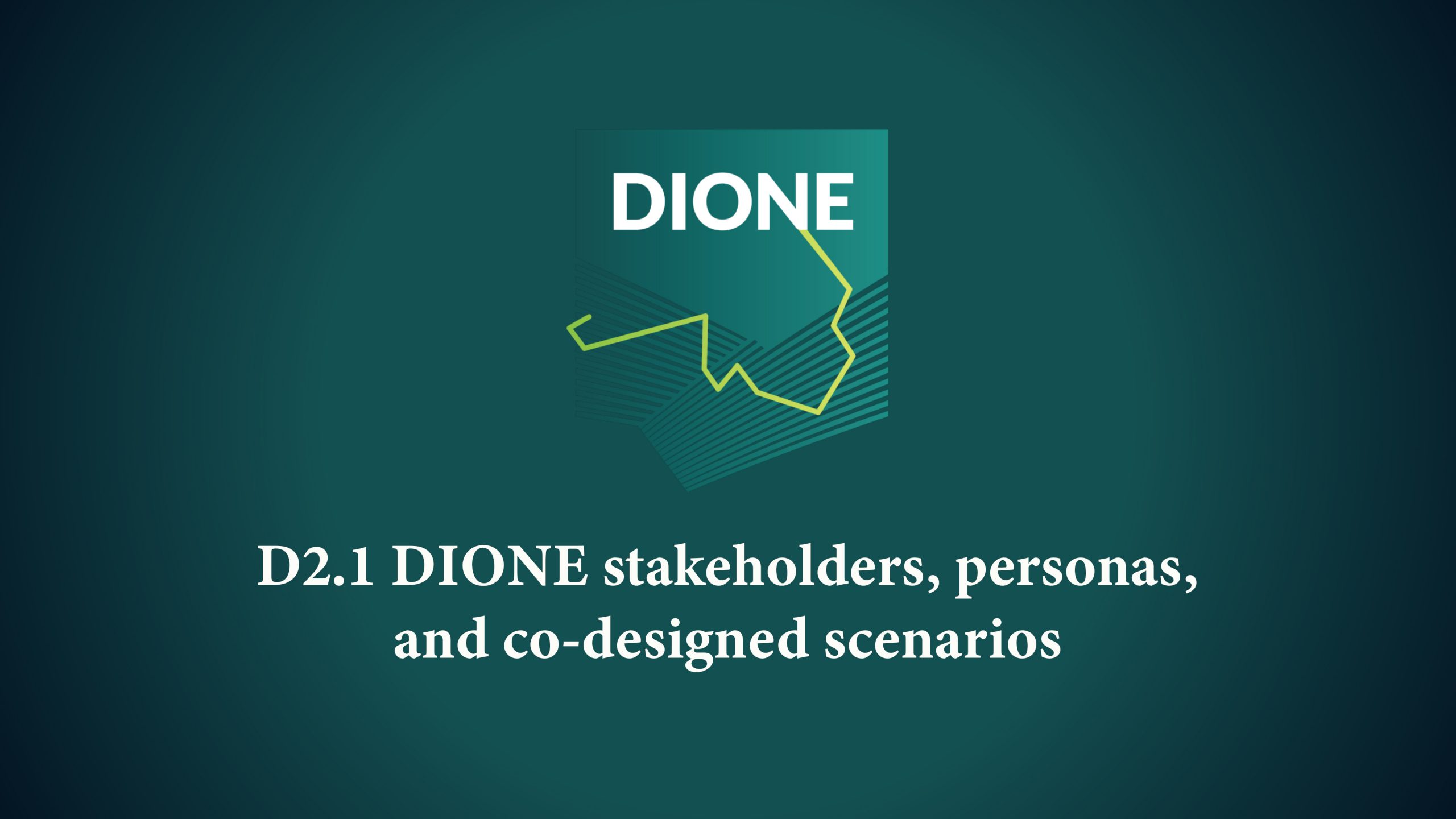 The deliverable provides an overview of the process of identifying DIONE stakeholders and defining the user requirements to serve as the basis for further development of DIONE products and tools.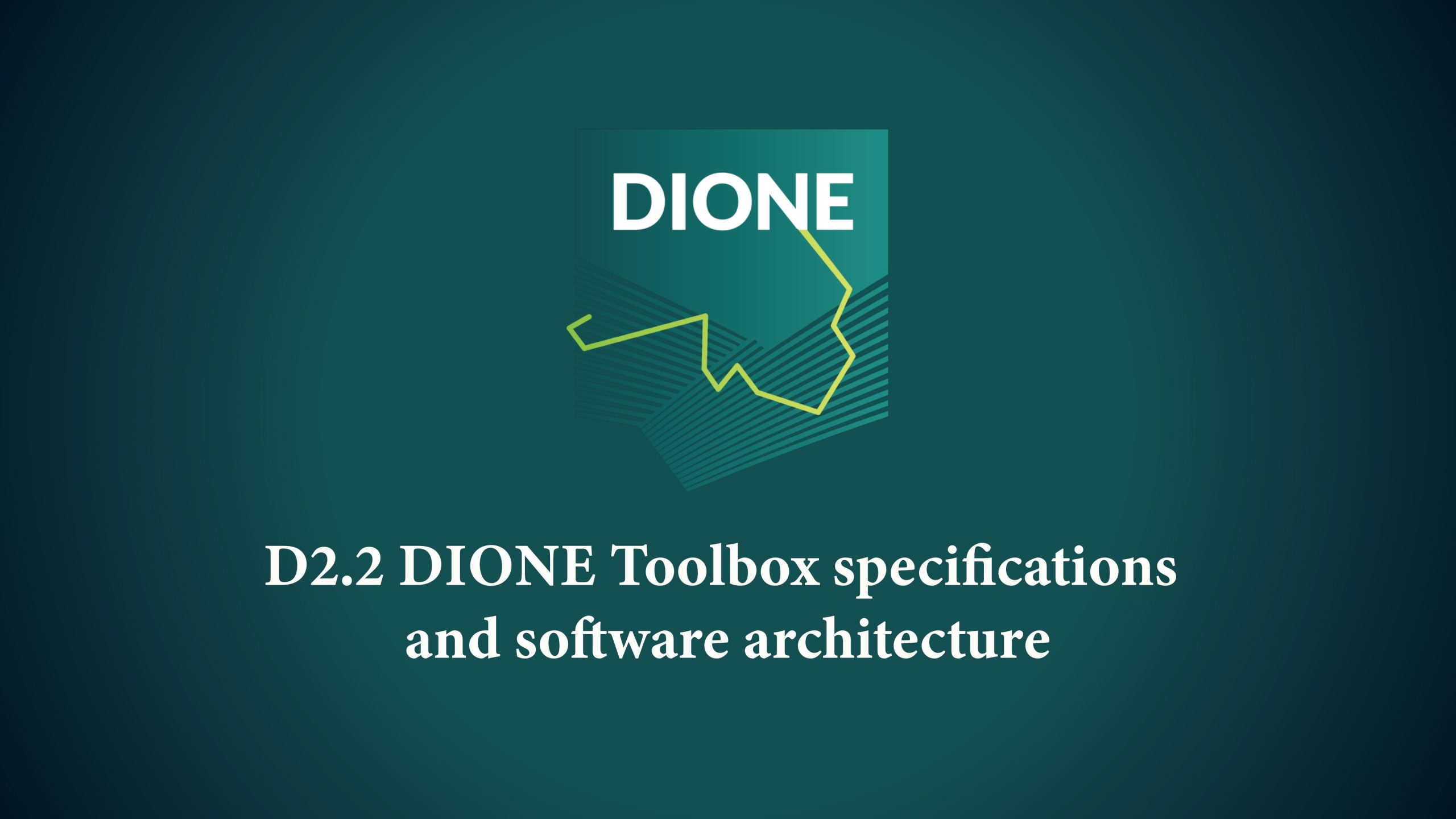 This deliverable builds upon the identified DIONE end users scenarios and needs (deliverable D2.1) and provides a complete set of system-level specifications for the DIONE toolbox. System-level specifications describe the features and desired behaviour of a system.
---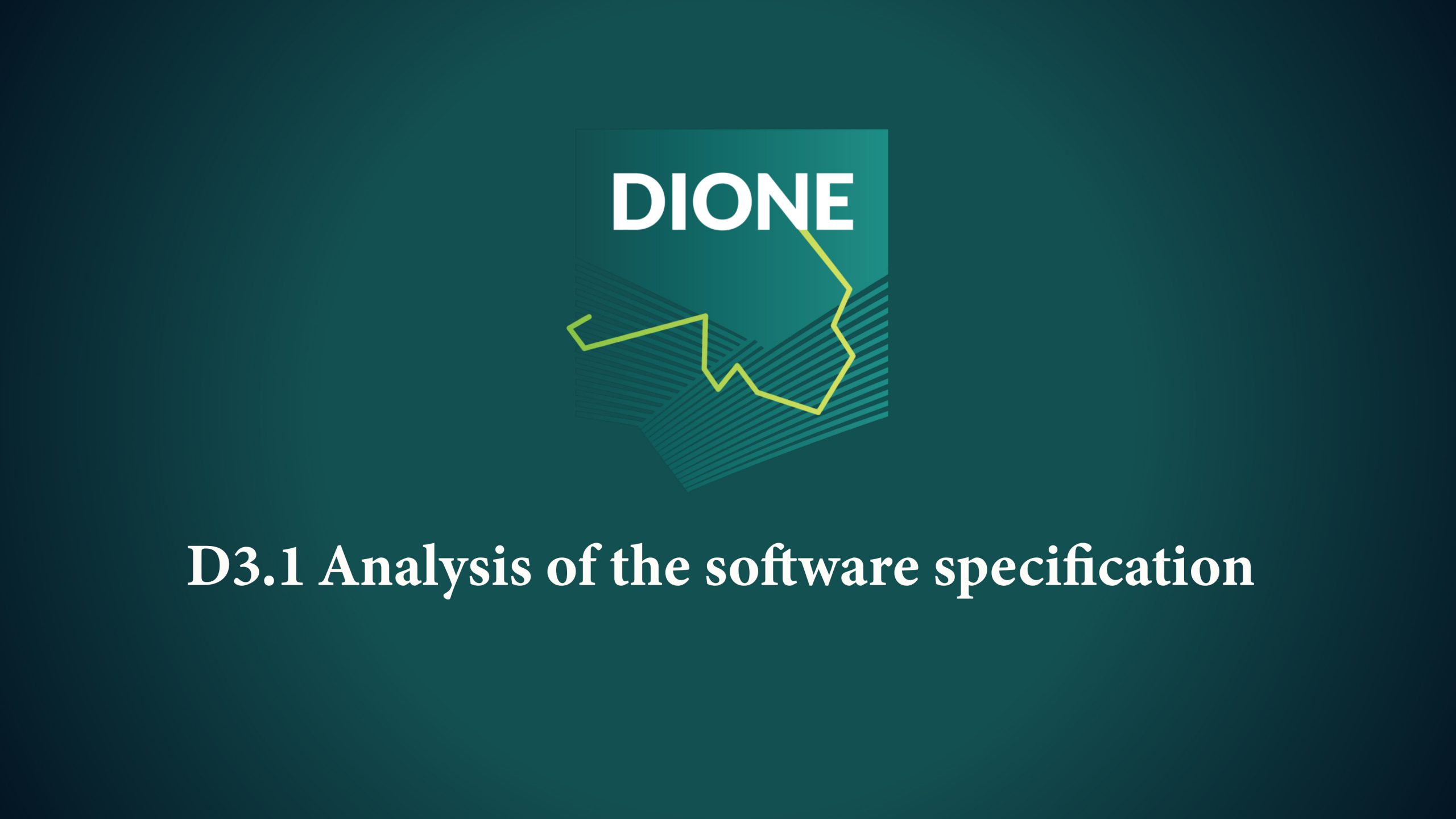 This document describes in detail WP3 components for all sub-components specifications as well as existing capabilities of markers and similar tools. It will constitute the basis for software improvement.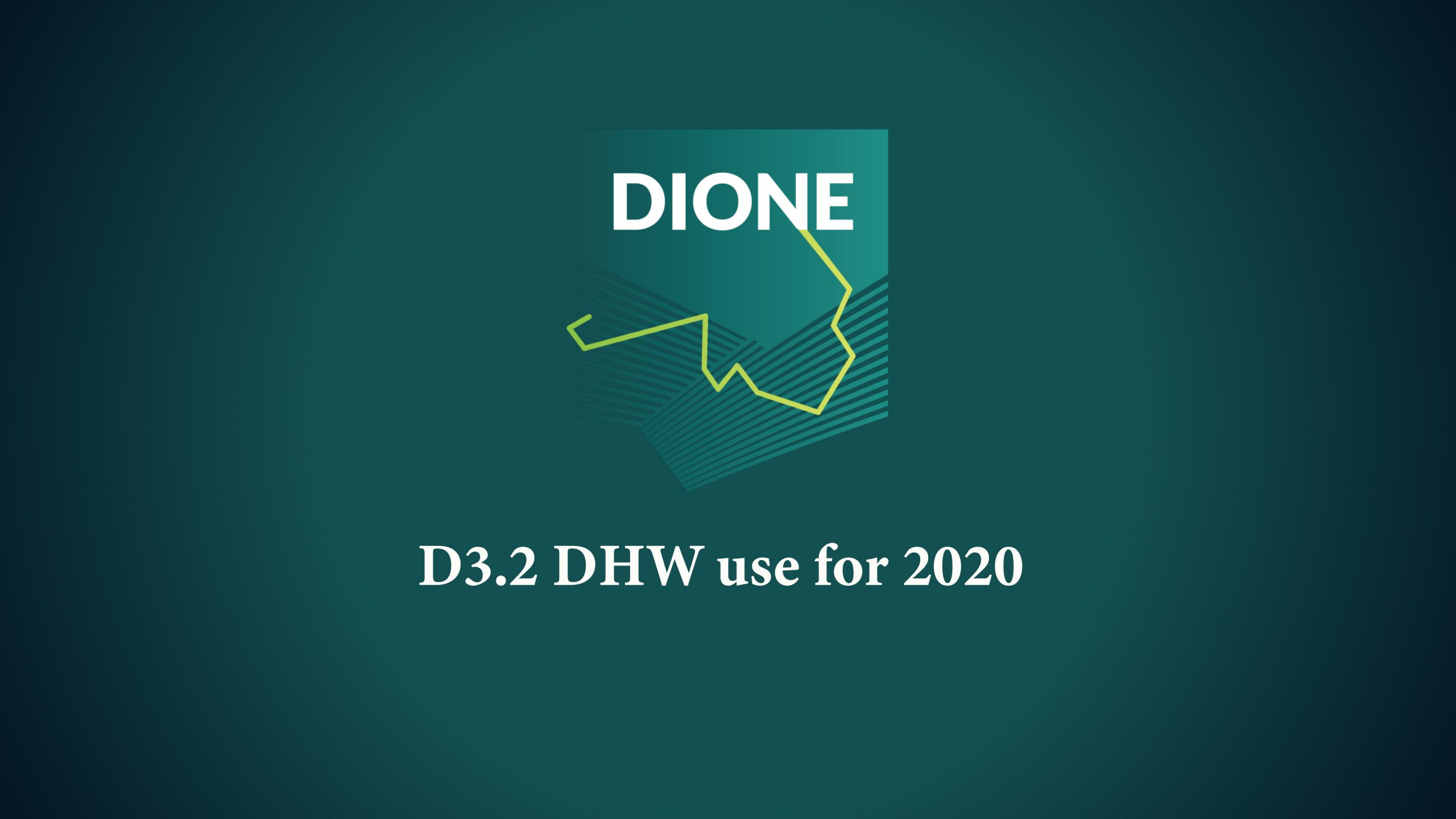 The report describes the details of the Copernicus Contributing Missions additional datasets acquired within the first year of the project and their uses.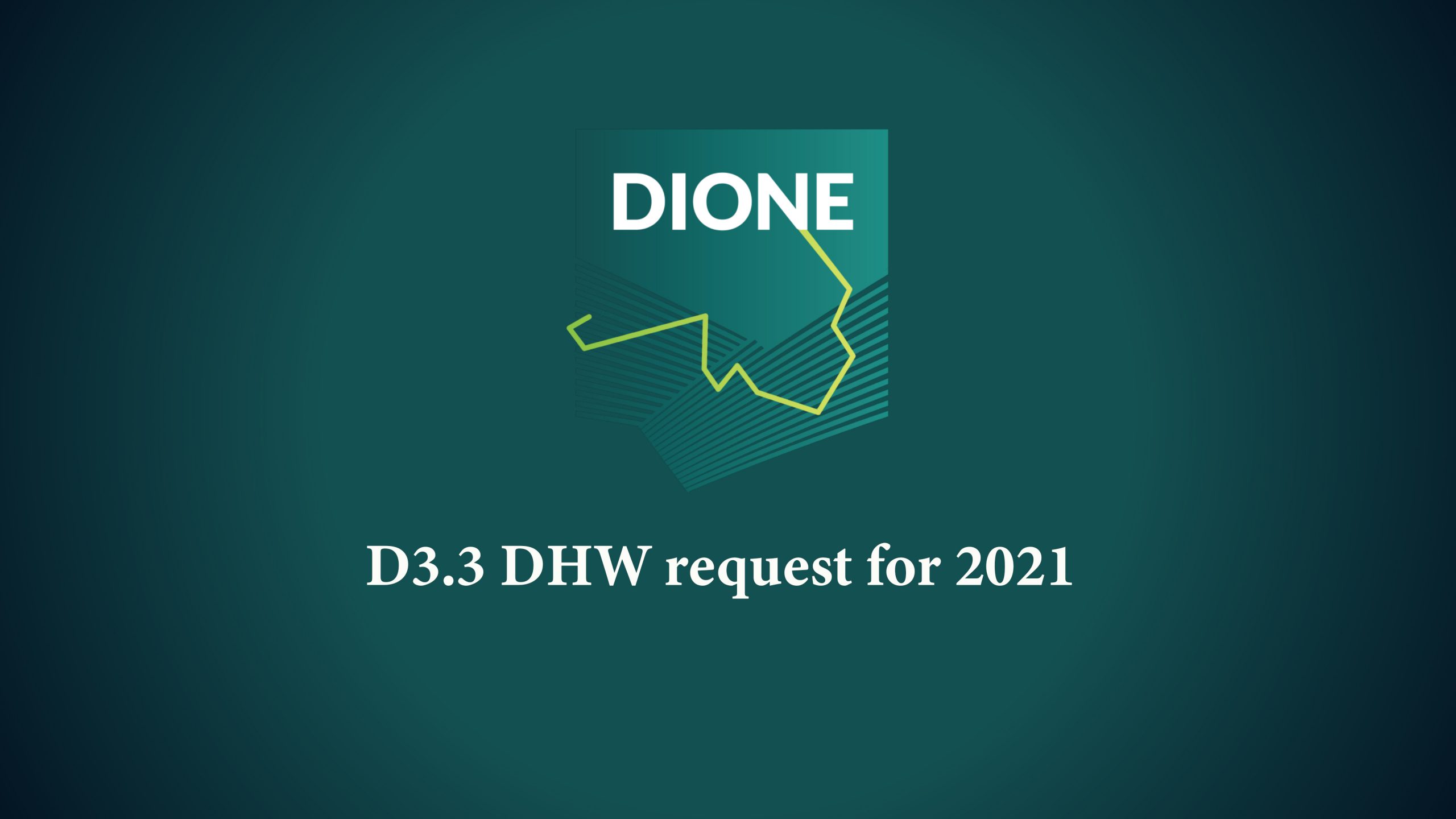 The report contains details regarding the request of the Copernicus Contributing Missions additional datasets which are planned to be used within the second year of the project (2021).
---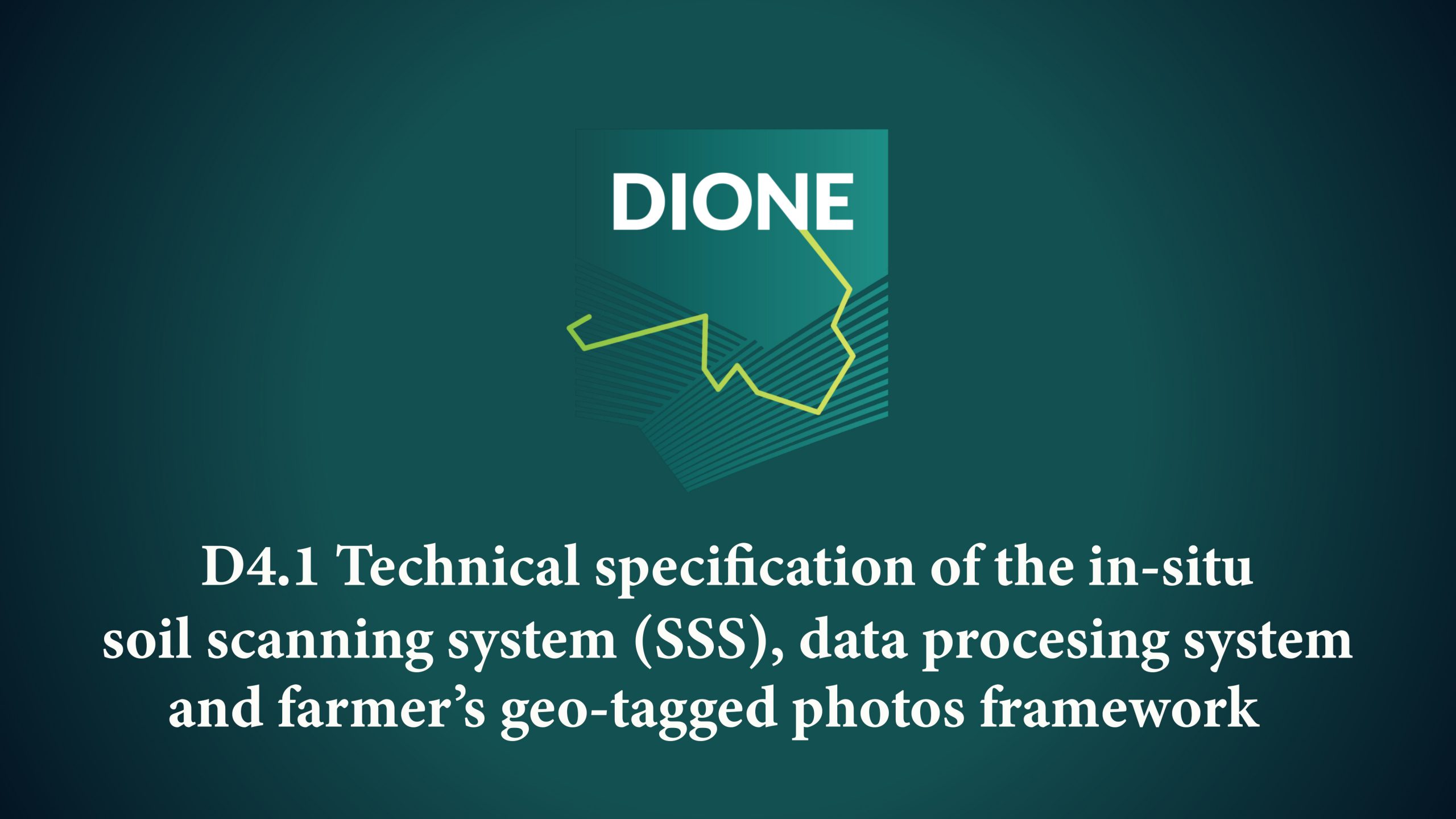 The deliverable constitutes a report describing the technical specifications of the DIONE WP4 components aiming to establish a complete ecosystem of low-cost and easy to use smart tools and techniques for the accumulation of the in-situ information.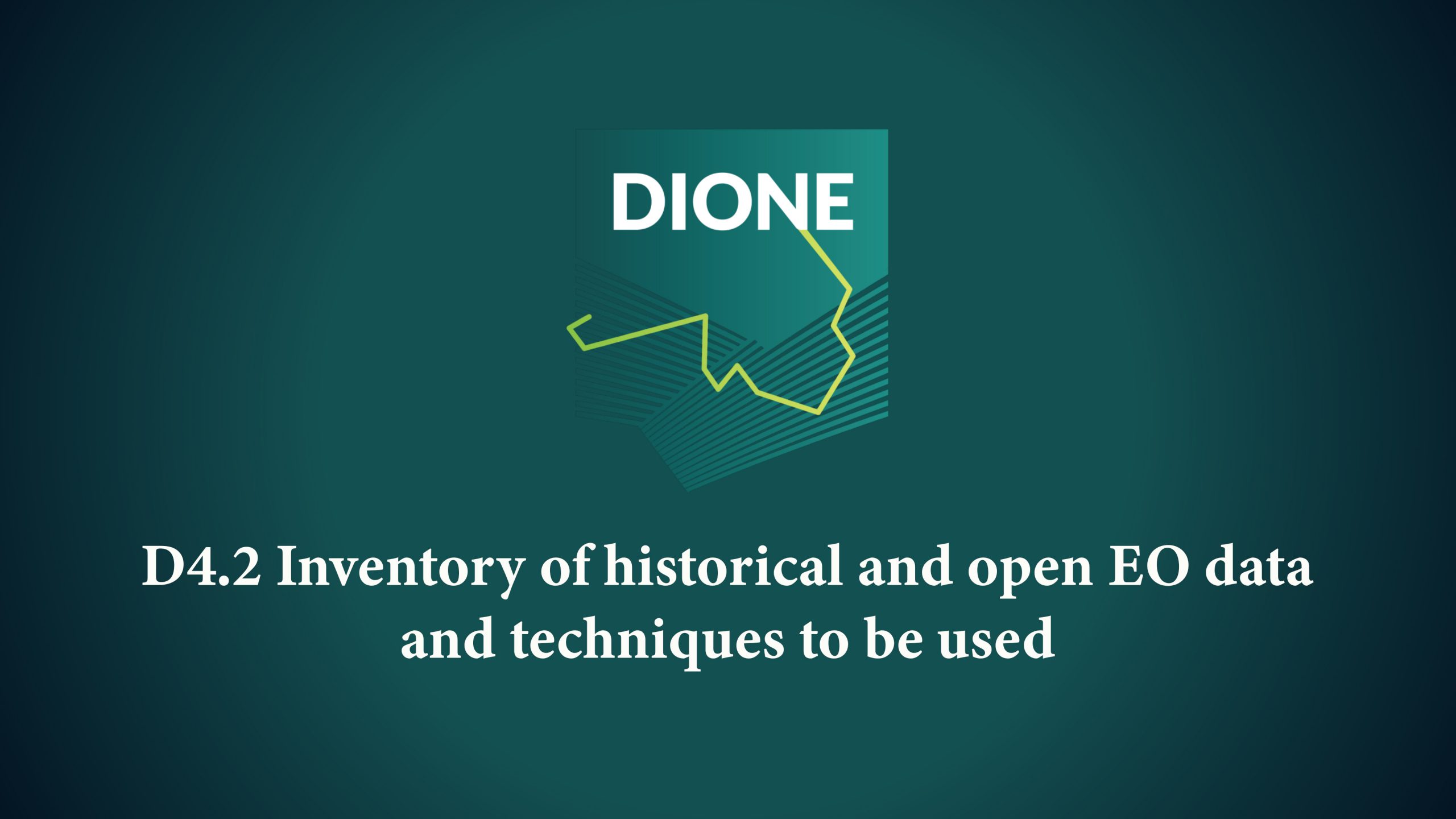 A report It describing (i) the overall DIONE soil methodological framework (ii) the current status in soil spectroscopy, (iii) the modelling procedures that can transform spectral signatures into soil properties and (iv) the Soil Organic Carbon (SOC) map.
---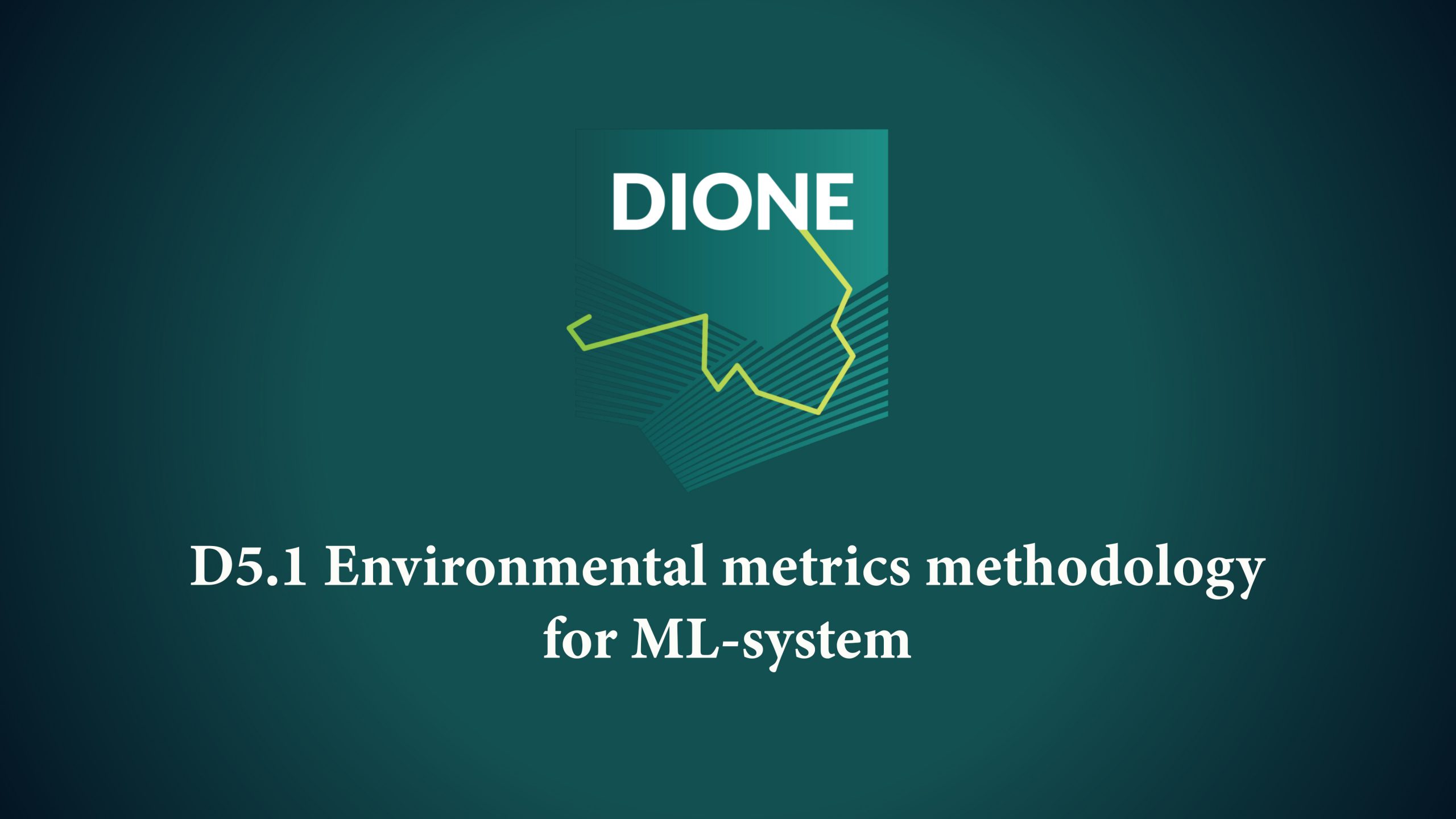 The current report provides a set of recommendations for solid and measurable indicators with a focus on addressing environment and climate priorities within the framework of Common Agricultural Policy (CAP) implementation.
---
---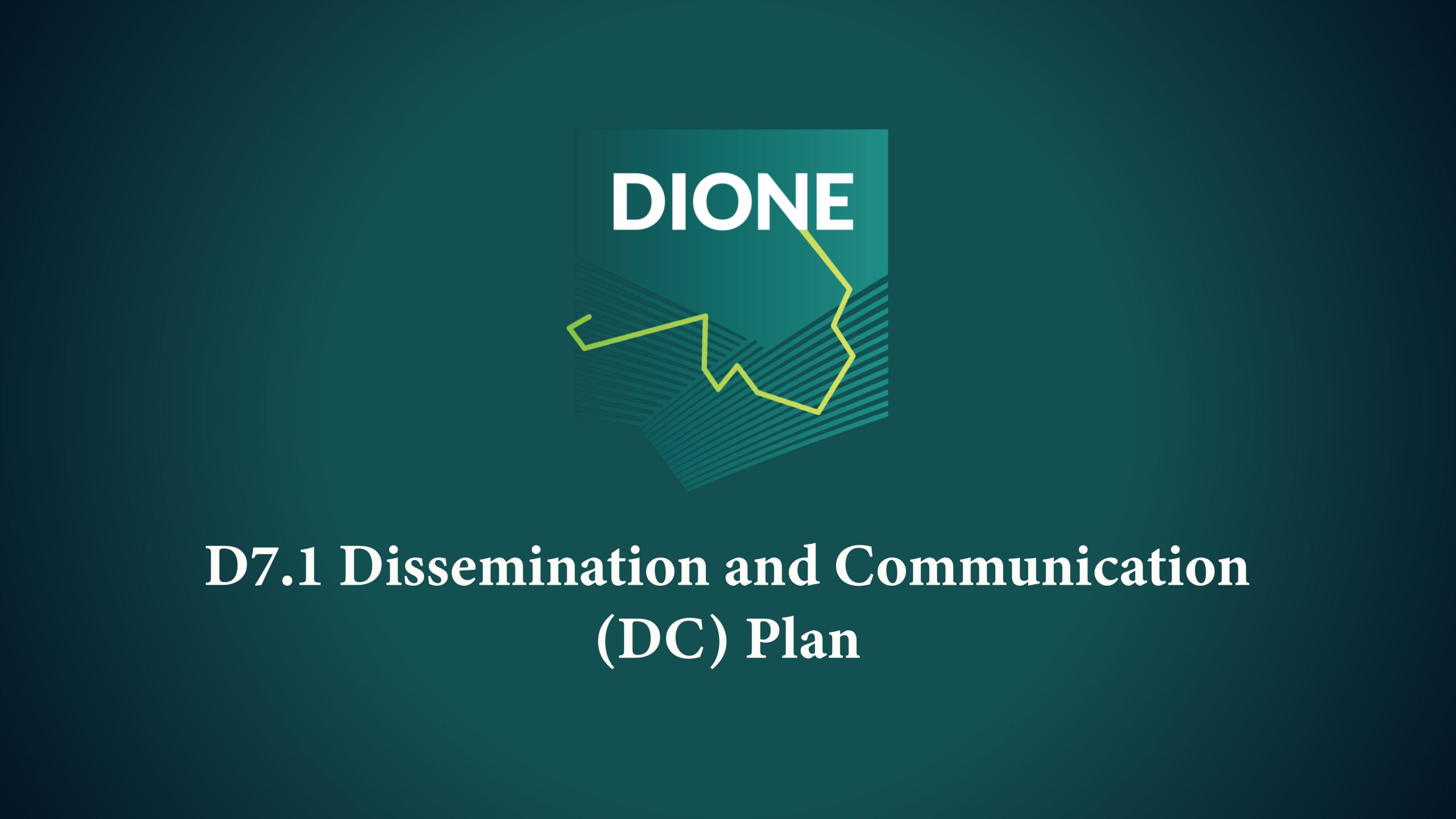 The DIONE Dissemination and Communication Plan provides guidance and direction for all DIONE communication activities with external actors. It ensures a unified approach across the entire DIONE consortium, covering WP7 activities and has a strong link to the future exploitation strategy.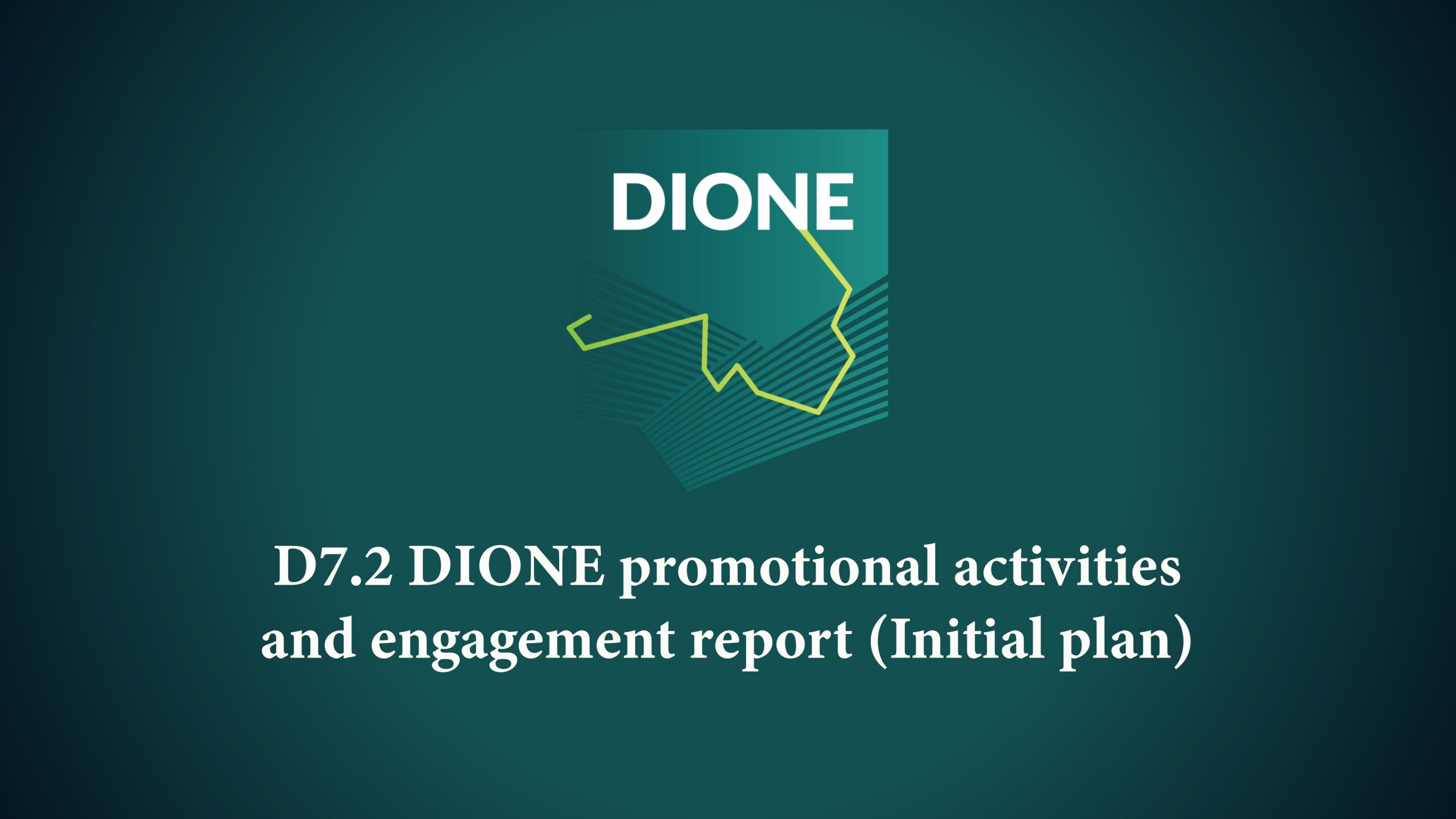 This report showing a segmented approach, with tools and effort dedicated to reaching differentiated target groups dependent on their level of interest and influence on project results. The technical set up of the website along with associated social media accounts is conducted by INOSENS.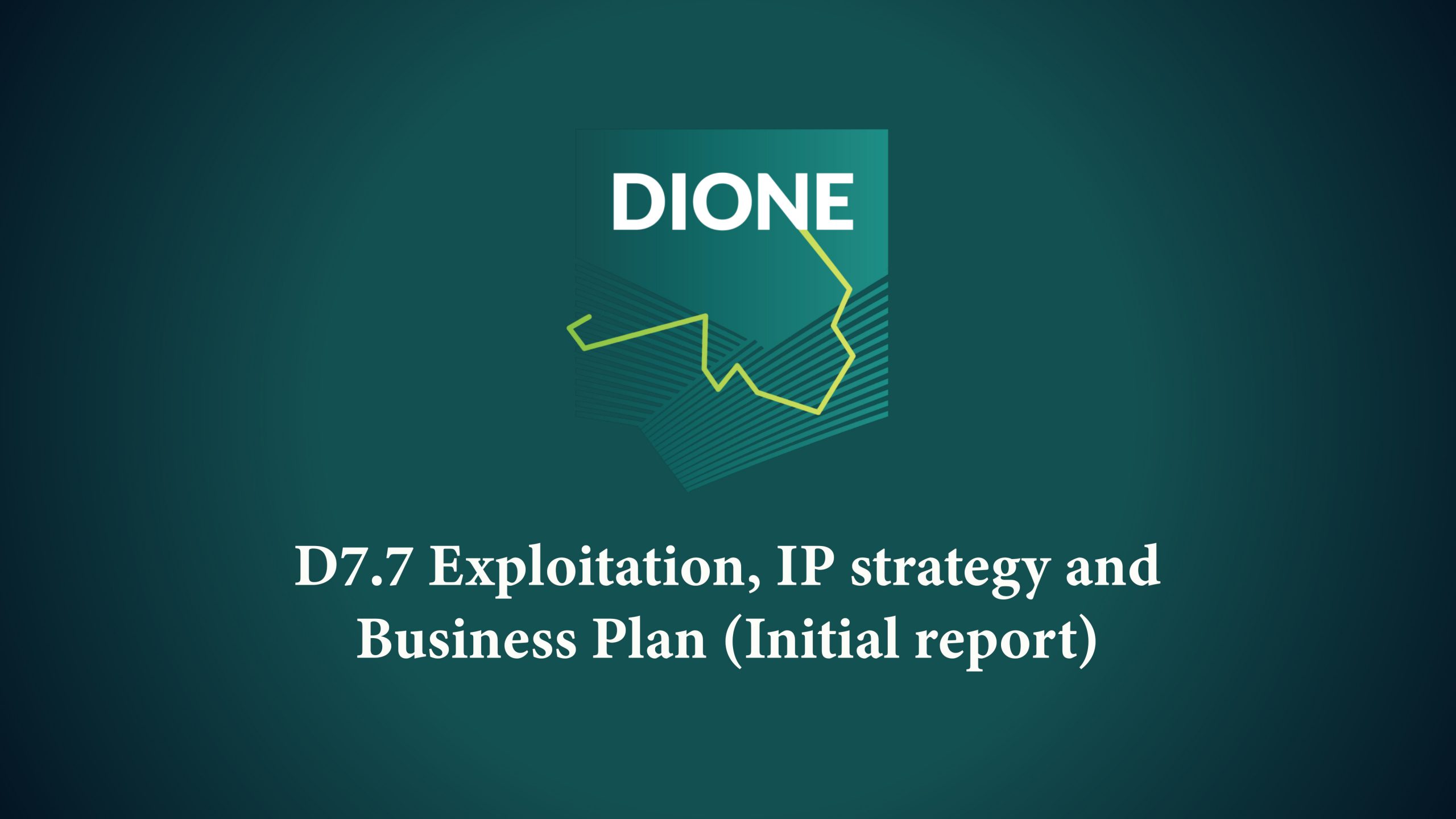 This deliverable (D7.7) introduces DIONE exploitation activities, IP management, and finally the DIONE Business Plan. D7.7 is the first iteration of the final document and will be updated accordingly due to the course of the project development.
---